In terms of creative unhealthiness and being gut-busting calorie bombs, state fair food now ranks right up there with bizarre baseball park concession items. Here's a look at the food items new to this year's Minnesota State Fair—it's no longer corn dogs and curly fries.
Spam Sushi
Spam is manufactured in Austin, Minnesota, and this year vendors are spotlighting the canned meat curiosity in a few different offerings. Spam wasubi is a popular food item in Hawaii (it's rice and a slice of spam wrapped up in seaweed, like sushi), and Spam Sushi is a play on that. It's rice, spam, and egg wrapped up in seaweed and topped with wasabi. Also available: Spam Curds. These are cheese-infused Spam cubes that have been battered and deep-fried.

Reuben Pickle Dog
Love Reuben sandwiches but for some reason hate the marble rye it's traditionally served on? With the MSF's Reuben Pickle Dog, you can get all the Reuben flavors without that pesky bread. It's not really a hot dog, though—it's a pickle spear rolled in sauerkraut and Thousand Island dressing, and then wrapped in pastrami.

Sheep Dog
The Sheep Dog sounds almost healthy. Almost. A hot dog-style lamb sausage is placed in a bun and topped with sautéed kale, raw sauerkraut, and quinoa.

Deep Fried Nachos Supreme
Who knew you could deep-fry nachos? The Deep Fried Nachos Supreme consist of pepper jack cheese chunks that have been coated with powdered tortilla chips and nacho cheese powder, then fried, and then topped with taco meat, nacho cheese, sour cream, and guacamole.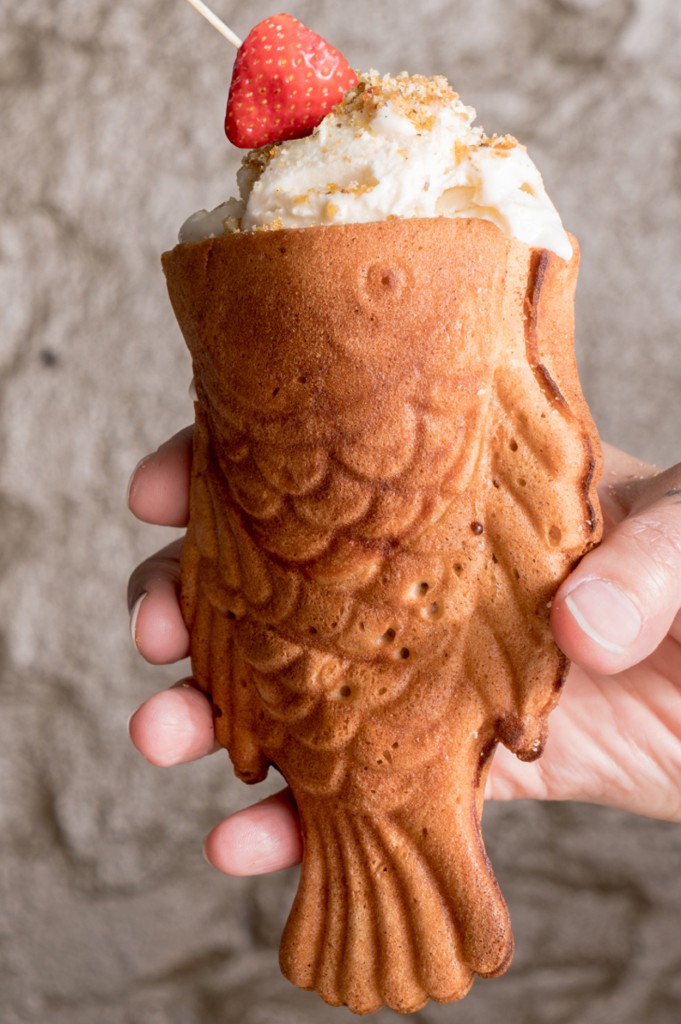 Carpe Diem
We love a little wordplay in our food: This ice cream cone-like item is called the Carpe Diem, as in "seize the day," but also because it comes in an intricately detailed cone that's shaped like a giant carp. The buttermilk-miso waffle cone is filled with strawberry compote, vanilla ice cream, and graham cracker crumbles. (But no actual carp.)
Photo Credits: Minnesota State Fair