Disneyland: It's the happiest place on Earth! Well, not if you die there, it's not.
In 1984, a California woman named Dolly Regena Young boarded the Matterhorn Bobsleds. Sometime during the ride, her seatbelt came undone and she was thrown from the ride and onto the tracks. As she was riding in the back of her car, nobody saw Young fall…or the deadly impact from the next bobsled that came along.
Big Thunder Mountain Railroad is a speedy rollercoaster that looks like an Old West train, but like a real train, it can derail. That's what happened in September 2003 — the locomotive part detached from the rest of the train as it entered a tunnel. Ten people were injured in the crash, and one person, Marcello Torres, died of blunt-force injuries.
The Sailing Ship Columbia is one of Disneyland's safest and slowest rides — it's a replica of an old-fashioned tall ship that takes a quick jaunt on the Rivers of America. As it came in to dock, a park worker threw out a rope around the ship's metal cleat to pull it to land. But as the rope pulled taut, it yanked the cleat off the boat, sending that heavy hunk of metal flying into the queue of visitors waiting to ride the ride. It struck a Seattle man named Luan Phi Dawson in the face, and he died later at a local hospital.
It must have seemed like a good idea at the time: Hide in Disneyland until after it closes, then get the whole park to oneself. An 18-year-old named Bogden Delaurot and his 10-year-old brother did just that in 1973, sneaking away to a remote part of Tom Sawyer Island until everybody went home. Around 10 p.m., the duo decided they wanted to head back to the Disneyland mainland, which meant they'd have to swim across the Rivers of America.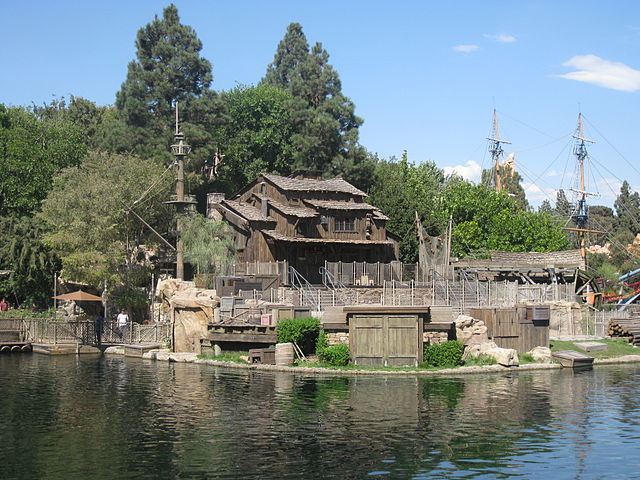 The park wasn't completely devoid of people: Security guards spotted the younger Delaurot swimming…but no Bogden. After searching all night, they found his body in a rapids section, where it had come to rest after he drowned.
Find more stories of the most bizarre ways that people passed to greener pastures in History's Weirdest Deaths, available now from Portable Press.