The 2023 NBA finals are finally here, so Uncle John thought he'd pull together some of his most bizarre basketball records. Here are some of the greatest—and weirdest—things to ever happen in hoops.
Least dribbles with the most points: In December 2016, the Golden State Warriors beat the Indiana Pacers 142 to 106 thanks to a career-high 60 points from star Klay Thompson. Over the course of the entire game, Thompson bounced (dribbled) the ball just 11 times.
Shortest professional career: JamesOn Curry was drafted by the Chicago Bulls in 2007, but he wound up playing in the NBA Development League and throughout Europe until 2010, when he suited up for the Los Angeles Clippers. He played in just one game and was on the court for 3.9 seconds. That's the shortest NBA stint of all time.
Most fouls in one game: In the NBA, players can only commit six fouls before they're ejected. Only once in league history did a player commit six fouls, remain in the game, and then commit one more foul. During a 131 to 95 rout by the Portland Trail Blazers, the Atlanta Hawks' Cal Bowdler got away with committing seven fouls because the referees and scorekeepers forgot to record number 6, and realized he'd made one more than legally allowed only after the game was over.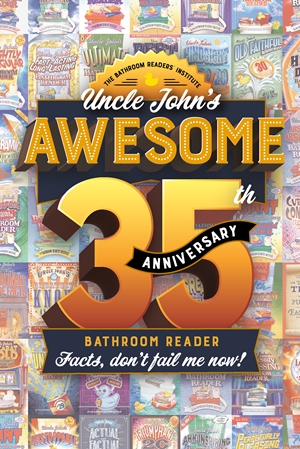 Find stories like this and more in the Uncle John's Bathroom Reader series!
Quickest time to fouling out: Hall of Famer Dennis Rodman was an exceptional defensive player, but he was a woefully bad free throw shooter. Opposing teams knew it and would often intentionally foul him whenever he got the ball, sending him to the line to miss those two easy shots. During a 1997 game against Rodman's Chicago Bulls, the Dallas Mavericks' Bubba Wells fouled Rodman six times in just three minutes-fouling out in the shortest period on record.
Least productive on-court appearance: Joel Anthony of the Miami Heat played nearly 29 of the 48 regulation minutes during a January 2011 game against the Portland Trail Blazers. And during those 29 minutes he didn't do anything—he didn't register a single point, assist, rebound, steal, block, free throw, or even an attempt at a shot. (He did, however, commit one turnover and four fouls.)
Most points scored with nothing else to offer: On December 2, 2000, Allan Houston of the New York Knicks set an NBA record for most points scored without contributing anything else. He amassed 37 points against the Minnesota Timberwolves but had no rebounds, assists, steals, or blocks.
Discover more bizarre stories and facts in Uncle John's Awesome 35th Anniversary Bathroom Reader—available now from Portable Press.