A long time ago in a galaxy far, far away…by which we mean Hollywood, in the 1970s and then again in the 1990s, a young filmmaker named George Lucas put together an ambitious space-set sci-fi saga. Star Wars would eventually expand to a dozen movies, a bunch of TV shows, some cartoons, and bragging rights as the most beloved franchise in movie history. The actors in those movies made it all possible, but join us now on a journey through space and time to where different performers entirely landed those iconic Star Wars roles.
PRINCESS LEIA
Carrie Fisher, daughter of Hollywood legends Eddie Fisher and Debbie Reynolds, scored the main female role in Star Wars after just one film role — a minor part in the 1975 comedy Shampoo. She just barely won the part over Jodie Foster, a child star coming off an Oscar-nominated role in Taxi Driver. Star Wars producers ultimately decided that Foster, all of 14 years old at the time, was too young for the role, which required some romantic scenes opposite 24-year-old Mark Hamill and 34-year-old Harrison Ford.
ANAKIN SKYWALKER
The rare combo of critically acclaimed actor and teen idol, there was no bigger young actor in Hollywood in the late '90s than Leonardo DiCaprio, a breakout star of Romeo + Juliet, and Titanic. Right after that last one set records at the worldwide box office and at the Academy Awards, Lucas asked DiCaprio to portray Anakin Skywalker — Darth Vader as a young, troubled man — in the Star Wars prequel Attack of the Clones. DiCaprio said no, because he didn't want to act in a movie so undeniably big and receive too much unwanted attention. Casting director Robin Gurland sifted through more than 700 audition tapes sent in by actors, and after rejecting Dawson's Creek stars Joshua Jackson and James Van Der Beek, and American Psycho star Christian Bale, Hayden Christensen got the gig.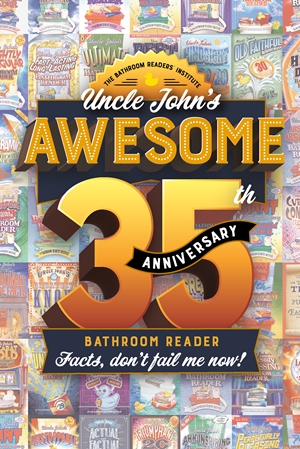 Discover more interesting stories in Uncle John's Bathroom Reader.
REY
When Disney put the 2010s Star Wars reboot trilogy in the control of Lost and Star Trek producer J.J. Abrams, he publicly promised to cast a Hollywood newcomer in the lead role of would-be Jedi and hero Rey. Daisy Ridley was cast and became a huge star, but she nearly lost the film to an already well established actress — Saoirse Ronan, best known for Brooklyn, The Lovely Bones, and The Grand Budapest Hotel. Ronan disqualified herself from contention, however. Despite signing a non-disclosure agreement with filmmakers seeking utmost secrecy on the Star Wars films, Ronan told a reporter that she'd auditioned.
JAR JAR BINKS
Who could forget the first ever completely computer-generated movie character in a live-action project? Bumbling Gungan creature Jar Jar Binks was introduced in 1999's The Phantom Menace. Ahmed Best provided the speaking voice for the character and acted as a stand-in on set so the other actors would have someone to perform against. George Lucas went with a combo of Best and CGI after passing on an offer from superstar Michael Jackson. The King of Pop really wanted to play Jar Jar, but only if he could do it buried under layers of makeup and prosthetics.
Get more fascinating facts in Uncle John's Awesome 35th Anniversary Bathroom Reader. It's available now from Portable Press.